6 Sure-Fire Ways to Get Rid of Holiday Stress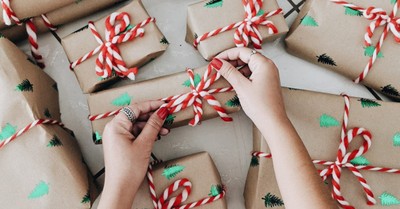 By Cindi McMenamin, Crosswalk.com
Are you dreading the upcoming holidays? Do you find you're stressed out by all there is to do and all the money you have to spend, and all the food that you'll have a chance to eat?
What about the fact that people always get sick around the holidays and the chances of getting Coronavirus are especially high right now?
It's proven that people are more stressed out at Christmas time than at any other time of the year. But not only is December supposed to be the happiest time of the year, but it can also be your healthiest time of the year if you get rid of the stress that tends to overtake you.
Instead of focusing on your finances, your full schedule, or the expectations of others, try these 6 things to get rid of holiday stress altogether.
1. Toss the Expectations
Did you know that stress often occurs because we're trying to do it all at a pace that's unreasonable? But why do we try to do it all?
Perfection is not attainable. Neither is your expectation of "the perfect Christmas," whatever that is.
Christmas is not about a performance. It is about an observance--remembering and celebrating God's gift to us of a Savior and commemorating that gift by giving to others. A perfect Christmas is an undistracted time of remembering what matters most.
So, forget all the "added attachments" that serve as distractions. Your kids don't need every toy on their list. Your home doesn't have to be the most beautiful on the block. Your relatives might not have you and your family around as much (if at all) this year, but that's reality.
And as soon as you accept it and lower the expectations you have placed on yourself (or allowed others to place on you), the happier--and healthier --you will be.
2. Take a Breather
This is a great time of the year to slow down. It's also the most difficult time of the year to slow your pace. But, rather than thinking of all you have to do this season, rebel against the fast track and determine to do it differently--or minimally--and you just may slow down long enough to remember why (if there is a reason) everything needs to get done.
Christmas was never meant to be a time of busyness, stress, long lines, and running around like crazy to check everything off your list. Rather, it is a time to slow down and reflect on ways to bring "peace and goodwill" toward men.
The Bible instructs us in Psalm 46:10: "Be still and know that I am God." That verse, in context, was a reminder to God's people that in the true knowledge of God and His deliverance there is peace, in contrast to the troubled nations that didn't know God or His deliverance.
If you and I know God--and His deliverance through His Son, Jesus--we can know peace in a way that the rest of the world can't imagine. In the New American Standard Bible, Psalm 46:10 reads, "Stop striving and know that I am God."
Can you stop striving to do all you think you must do and remember that simply knowing God (and His Son whom He sent for you) amounts to peace and rest? To rest is to trust Him in all things.
And to trust Him in all things is to rest.
3. Trust God for Your Emotional Support
It's natural for us at this time of year to rely on people around us to notice when we're overwhelmed, offer a helping hand, or just lend some encouragement and support. The problem is, at this time of year, everyone else around you is often just as busy as you are.
These are the times to go to God in prayer and pour out your heart before Him. Scripture says God understands our thoughts from afar (Psalm 139:2); He is a refuge for us when we need to pour out our hearts to Him (Psalm 62:8); and there is nowhere we can go (physically or emotionally) where He is not right there with us (Psalm 139:7-12).
When we look to others to understand what we're going through, we are often disappointed. When we depend on others for emotional support, or a kind word to keep us going, we tend to feel let down. And that can lead to our placing burdens on others that they can't possibly meet, as well.
Yet God, your Maker and Sustainer, knows and understands what you're feeling. Go to Him in prayer. Talk to Him about how you feel. Rely on Him for what you need.
And be refreshed knowing He hears, He cares, and He understands.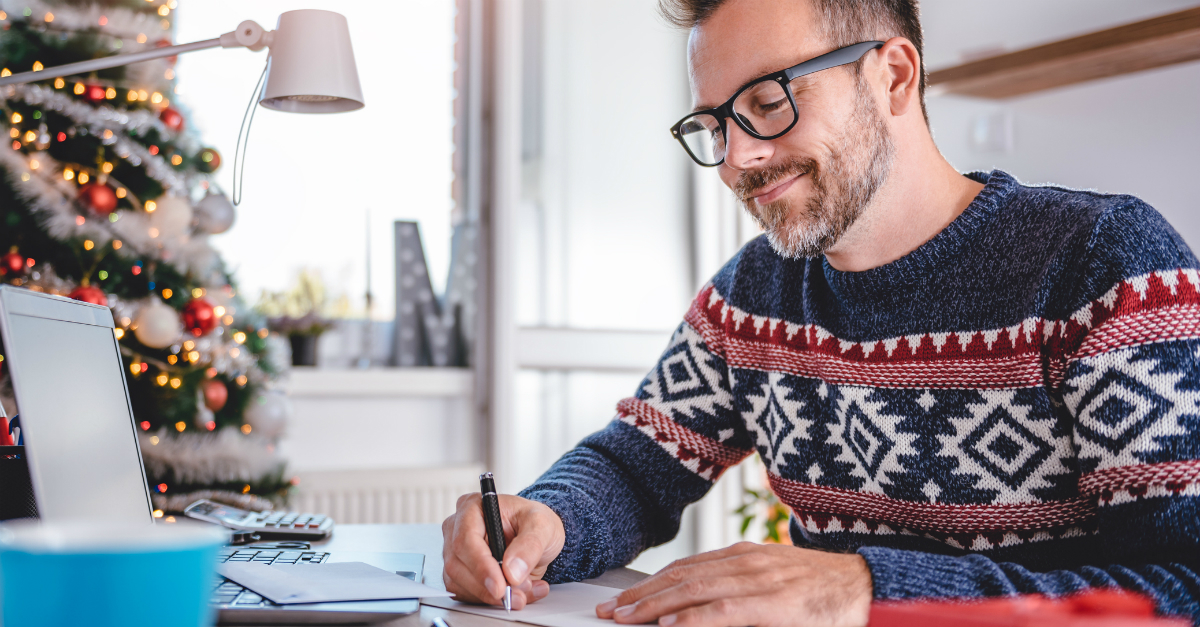 Photo Credit: ©GettyImages/Kerkez
4. Treat Yourself to Time in God's Word
I am convinced that if I don't go to God's Word first in the morning, I won't get anything done. I have, especially during this time of year, that Scripture can be a spiritual source of energy to get me through the day.
2nd Timothy 3:16 says, "All Scripture is God-breathed..." Reading it is like getting a "breath of fresh air" from the Living God--a "second wind" to get you through your day!
Try it. Start in the Psalms and see if God doesn't breathe His life and rest into your day that calms your heart and soul. Spending time with God in His Word is one way of treating yourself to personal rejuvenation time--just you and God and His ability to pour calm into your life. (It's also a lot less costly than a massage).
5. Tell Others How Grateful You Are
Do you realize that our attitude directly affects our altitude? In other words, how grateful you are, how peaceful you are, how much you choose to focus on the positive, determines how high or how low you will feel.
Stress brings us down. But being grateful for what we have and maintaining a healthy heart of thankfulness and cheer will energize us--and others.
While it's natural for the human spirit to complain when feeling stressed or pressured, try choosing to be thankful in all things (1Thessalonians 5:18). By telling someone what you are truly thankful for (even if it's not something pleasant) you can change your mood and entire outlook on life.
In Psalm 42, the Psalmist told himself "Put your hope in God." When you tell yourself--and others--where your hope is, what you're thankful for, and why you can still wear a smile this time of year, you'll begin to believe it.
6. Turn Your Focus Toward What Matters Most
When we remember who and what is most important in life it can keep us from stressing out. We were made to love God and enjoy Him forever.
Jesus said in Matthew 22:37-39 that the greatest commandment was to love God with all our heart, mind, soul and strength, and love our neighbors as ourselves. (Our closest neighbors, by the way, are those we live with, work with, and share life with.) That means that all you think you have to do, and all the money you feel you have to spend, pale in comparison to the people right in front of you.
As you start to stress, ask yourself what is most important--the project or the person you're neglecting in order to get it done? The perfectly-decorated house or your children--or grandchildren--who want you to play with them? The amount of money you spend on someone, or the time you're willing to spend with them?
In your busyness this Christmas, don't neglect the One this season is all about. And don't neglect the loved ones He has given you to share your life with. As you prioritize people over productivity, you'll find it's easier to let some other things go.
Ask God for a way to give to each person who means the world to you. And to others who might not mean anything to anyone. As you do, you will be giving God the greatest gift He could receive... your desire to be less stressed and more like His Son.
Photo Credit: ©Juliana Malta/Unsplash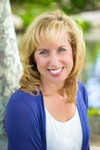 Cindi McMenamin is a national speaker, Bible teacher, and award-winning writer who helps women and couples strengthen their relationship with God and others. She is also a mother, pastor's wife, and author of 17 books, including When Women Walk Alone (more than 150,000 copies sold), When God Sees Your Tears, When a Woman Overcomes Life's Hurts, and When Couples Walk Together:31 Days to a Closer Connection, which she co-authored with her husband of 35 years. For more on her speaking ministry, coaching services for writers, and books to strengthen your soul, marriage, and parenting, see her website: www.StrengthForTheSoul.com.
LISTEN to Our Christ-Centered Christmas Podcasts on LifeAudio
The views and opinions expressed in this podcast are those of the speakers and do not necessarily reflect the views or positions of Salem Web Network and Salem Media Group.
WATCH: Prophecies That Foretold Jesus' Birth
See the numerous biblical prophecies of the birth of Jesus Christ and what we can learn from the Old Testament about His divinity in this collection of scripture quotes.