Pastors Event - Prayer at the Heart - A Movement of Hope
12:00 - 2:00 PM on Tuesday, April 18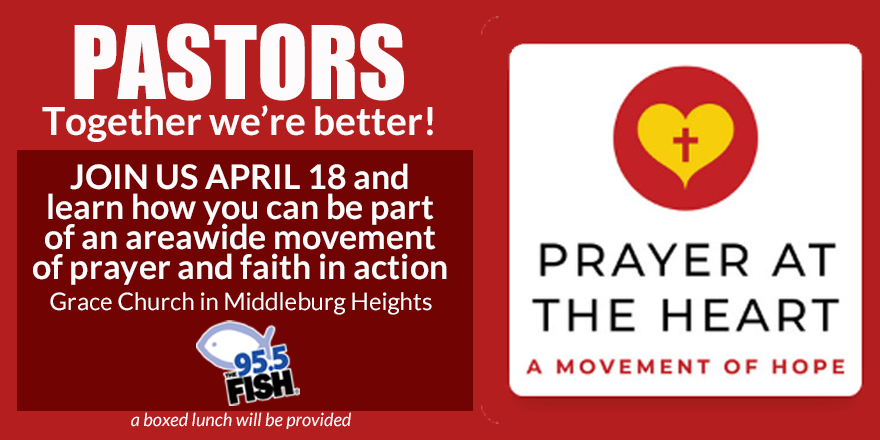 What would happen if Christians throughout our area united in prayer and service to others, with our faith in Jesus as our motivation and common bond?
Pastors… join us on April 18th at Grace Church in Middleburg Heights as we prepare for REVIVAL in Northeast Ohio!
On April 18th - we'll share the vision, pray and worship together. And you'll learn how your church can be a part of an amazing 40 days of prayer, caring, and sharing in our community. Together we're better as we ask God to change hearts and mobilize believers to use their gifts to serve others.


We know where our world has been heading. Pastors, let's shine His light with one voice and bring hope to Northeast Ohio. We'll provide a boxed lunch. Register now.


Location:
Grace Church
7393 Pearl Road
Middleburg Heights, OH 44130
Google Map
(440) 243-4885