Zack Williams with Special Guest Annie Wilson
7:00 - 10:00 PM on Friday, March 4, 2022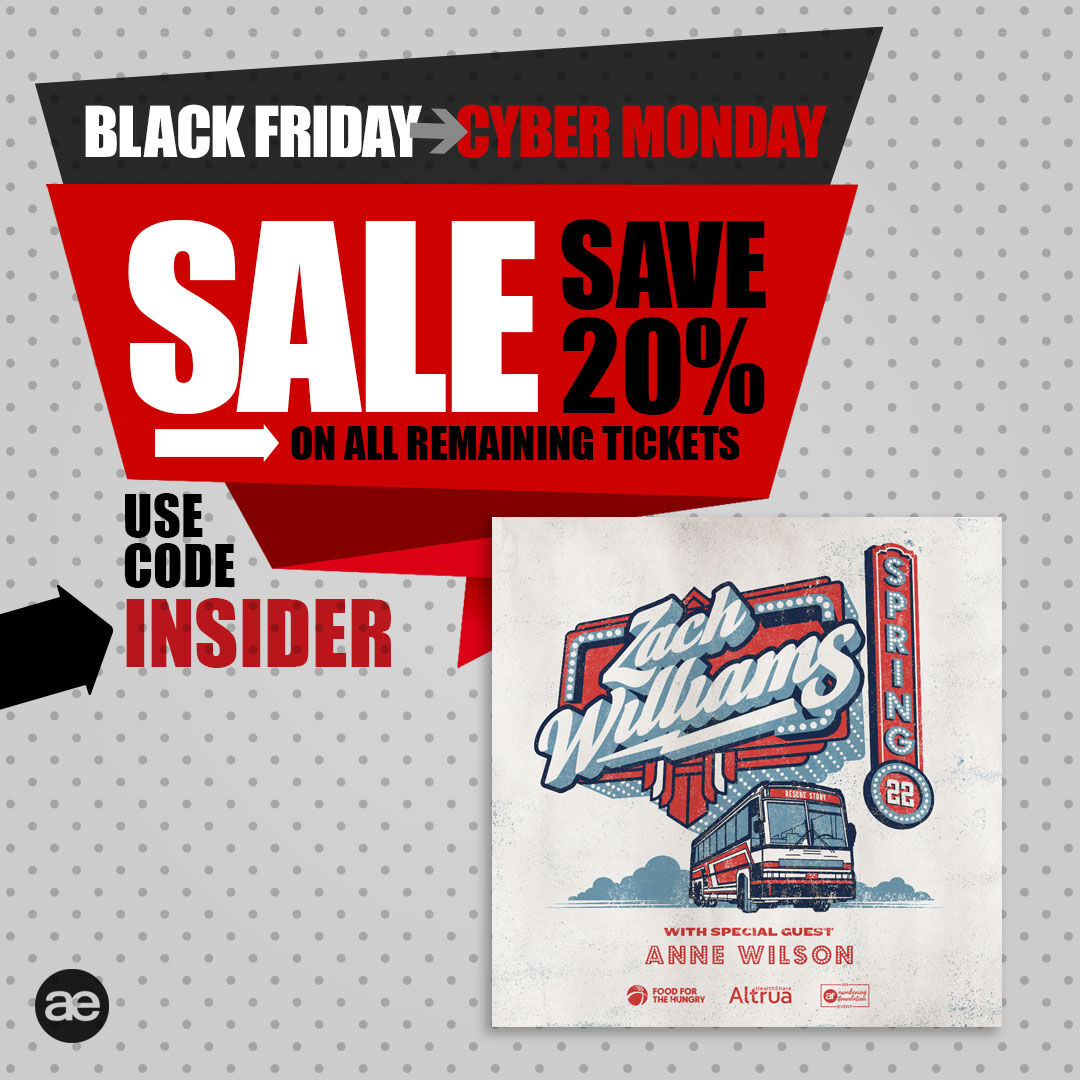 Black Friday Savings! Use Code INSIDER to save 20% off through Monday!
Friday, March 4, 2022 at 7:00pm
Akron Civic Theatre
182 S. Main St. (King James Way), Akron, OH 44308
Black Friday Savings! Use Code INSIDER to save 20% off through Monday!
Additional Info
All Awakening Events / Awakening Foundation shows are required to follow local health and venue requirements as it relates to Covid-19. These may include but are not limited to vaccine and/or testing requirements and face coverings. Local Health & Venue guidelines are subject to change at any time. Changes in local Covid-19 health guidelines or Venue Policies are not grounds for a refund. Thank you for your understanding and please know that we take the health and safety of our guests, our employees and our community very seriously.
Lineup
Accessible Tickets
To better accommodate your needs, Akron Civic Theatre has requested that all accessible seating ticket accommodations be solicited only through their representatives. Please contact a Akron Civic Theatre representative for further help with your ticket purchase.* Advance ticket purchase may be required.

* Box office information is subject to change.
Telephone Number(s):ADMINISTRATION: (330) 535-3179
INFO LINE: (330) 535-3178
BOX OFFICE: (330) 253-2488
FAX: (330) 535-9828
GROUPS: (330) 253-2488

Service Hours:The Box Office hours are as follows: Monday through Friday from 11:00 AM to 5:30 PM. Closed Saturday and Sunday, however, box office will open 3 hours prior to a weekend ticketed event.
Location:
Akron Civic Theatre
182 S. Main Street
Akron, OH 44308
Google Map
(330) 253-2488