A New Beginning with Greg Laurie
The Word Cleveland is blessed to announce a new program to inspire and motivate your heart for Christ!
Beginning Monday, June 14th tune in weekdays at 12:30p.m., for A New Beginning with Greg Laurie.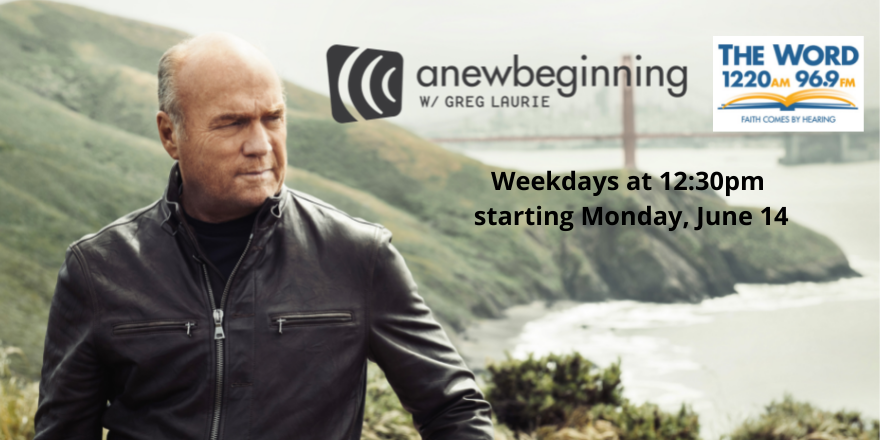 Is the end of the world near? What will happen after I die? What is the meaning of my life? You've got questions; Greg Laurie has biblical answers on A New Beginning.
The foundation that Harvest began building on over 40 years ago is the same foundation it stands on today, and that's the commitment to knowing God and making Him known. Read about the beginnings here.
Greg Laurie is the senior pastor of Harvest Christian Fellowship with campuses in California and Hawaii. He began his pastoral ministry at the age of 19 by leading a Bible study of 30 people.
Since then, God has transformed that small group into a church of some 15,000 people. Today, Harvest is one of the largest churches in America, and consistently ranks among the most influential churches in the country.