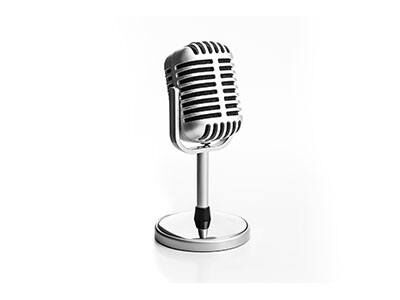 Take 2 with Larry Morrow
From Dion to Brian Sipe, Larry interviews the legends of entertainment, sports and today's thought & societal influencers. Larry's unique interview style provides us with a deeper, more personal perspective on these leaders and often covers aspects of their careers that you've never heard before.
---
Larry Morrow, a Masterful Communicator was born into a gifted family of masters, a trait handed down from his father, Russell, who was a Master Plumber. Larry is a lively conversationalist, engaging lecturer, moving speaker, proficient teacher of Executive Communications and Master of Ceremony extraordinaire.
Larry's full-time broadcast career spanned nearly four decades. He was inducted into the prestigious Radio and Television Hall of Fame and was the first Ohio Broadcaster nominated to National Radio Hall of Fame in Chicago. Larry's career is sprinkled with significant appearances that range from Master of Ceremony for the opening of the new Cleveland Browns Stadium, to hosting Cleveland's Bicentennial Celebration with an estimated 450,000 in attendance, at that time the largest crowd ever assembled in Cleveland. Larry also appeared on the 100th Anniversary Episode of the Drew Carey television show on ABC.
When Larry was asked to introduce the four Presidents of the United States, it was a humbling experience for him.
"Being on stage with the most important men in the world enlarged my life and increased my confidence as a communicator more than a thousand platitudes over the years."
To extol the virtues of his community, Larry still makes over 50 appearances a year, most of which are for charity. Former Mayor George Voinovich bestowed upon Larry the honorary title of Mr. Cleveland, making him only the fourth person in the history of Cleveland to wear the moniker.
Larry dedicated 3 years of his life to serving his country as a United States Marine. Ten years later, a request from the Pentagon and his radio station sent Larry to Vietnam. His mission was two-fold: to interview troops on their attitude towards the war and to bring loving messages home to the soldiers' families. The messages were then played on his company's radio stations in Pennsylvania and Cleveland during the Thanksgiving and Christmas holidays. Larry was honored for his efforts by the Assistant Commandant of the Marines with a special dinner on the Marine Corps birthday.
Larry currently lectures to college and universities, high school students and high level businesses and healthcare institutions on Linking Effective Communications to Strategic Leadership. He was honored by the Rock N' Roll Hall of Fame with "An Evening With Larry Morrow." The sold out event was the kick-off to the educational series "From Songwriters to Soundmen."