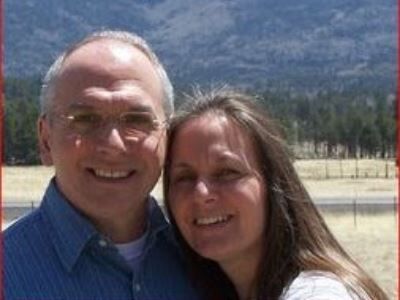 The radio ministry of the Wooster Bible Church features the verse by verse messages of Senior Pastor, Joe Silvestri. The current series is a study from the Book of the Revelation, connecting current world events with biblical prophecy
Show Links:
---
Pastor Joe Silvestri was born in 1953, and grew up in Massillon, Ohio, in an Italian Roman Catholic home. At the age of eighteen, after searching for answers to life's most important questions, he was saved through the ministry of Campus Crusade for Christ, on a beach in Ft. Lauderdale, Florida. He enrolled in Pensacola Bible Institute in Pensacola, Florida, for one year, then returned home to seek the Lord's will for his life. In 1974, while attending Canton Baptist Temple, under the youth ministry of Pastor Mel Sabaka, he met Karen Auckland; they were married in 1975, and a few months later the Lord directed them to accompany Pastor Mel Sabaka, who was leaving Ohio to begin an Independent Baptist Church on Staten Island, New York.
While in New York, the Lord blessed them with four children (who are now grown, have their own families, and are serving the Lord ~ three of them at Wooster Bible Church, and one in Staten Island). After serving in New York for sixteen years in various positions,(as a youth director, associate pastor, and principal of the K-12 Christian School), the Spirit of God, the Word of God, and the circumstances directed Pastor Joe and Karen back to Ohio in 1991.
Searching for a church of like-minded Believers in the area left them disappointed, so they began to meet in their home. In 1993, some co-workers from Rubbermaid joined them, and Wooster Bible Church was born. Meetings were held in the Silvestri home for two years until the congregation outgrew the living room, and they met at the Wayne Center for the Arts for the next ten years. In 2005, the Lord blessed the church with its own building where the congregation presently meets.
Pastor Joe's vision is to seek the higher ground of abiding in intimacy with the Lord Jesus Christ and to lovingly lead his people there as well, in order that they will have confidence and not be ashamed before our Lord at His coming. (I John 2:28)