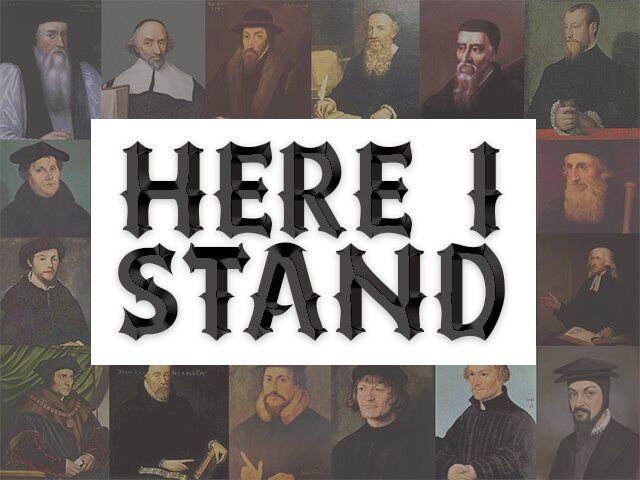 Here I Stand is the Preaching & Teaching Ministry of Grace Covenant Church, in Olmsted Township, OH. Our aim is to carry on the heritage of those great church reformers who ignited a light in the darkness that continues to shine to this day.
Join Pastors Fred Pugh and Dabney Olguin as they teach the great doctrines of the church.
The purpose of Grace Covenant Church is to glorify the God of the Scriptures by maintaining and promoting His worship, edifying fellow believers, and evangelizing others.
Our mission is to proclaim God's Law and glorious Gospel locally and around the world.
Our confession is the Second London Baptist Confession of Faith of 1689 because we believe it is an excellent expression of the doctrines taught in the Bible and understood by the Church through history.
Visit us at gracecovenantcleveland.com
Show Links:
---
About: Grace Covenant Church began in 1982 as a home Bible study. In February of 1983, we officially constituted as a church. For seven years, we met in an elementary school auditorium in Brookpark, OH. In 1990, we purchased our church building and property which is located on Nobottom Road in Olmsted Township, OH.
Pastor Fred Pugh and Pastor Dabney Olguin