Call the show at (888) 677-9673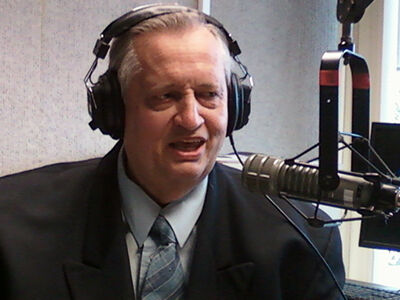 Where Is God's Word? features Bruce Musselman's teaching and insights on the Bible, its history, and a defense of the King James Version of the Bible.
While Bruce may no longer be with us, his teachings live on.
Show Links:
Sponsored By:
---
A graduate of Huntington College, Bruce Musselman is the son of a Baptist pastor and was raised in Christian home where he learned the Bible and got to know Jesus Christ as his personal Lord and Saviour.
Bruce has pastored two churches, one church which he founded. He has also served as the chairman of the Buckeye Baptist Fellowship of Ohio.
Pastor Musselman has been preaching and teaching God's Word for over forty years and is the author of several papers, which have been published on internet websites. He also has taught at Christian colleges such as Massillon Baptist College, Heritage Baptist Institute, and Columbia Road Baptist Bible Institute.
Bruce holds conferences on Baptist history and prophecy. He can be heard Tuesday evenings at 6:30 on WHKW Radio 1220 AM and other stations broadcasting from Cleveland, Ohio, defending the Authorized King James Version of the Bible.